The First Transnational Project Meeting in Hungary, in February 2019
 On 15th and 16th of February 2019 in Pecs, Hungary took place the kick-off meeting of project "International Medical English Testing System" (2018-1-PL01-KA203-050990).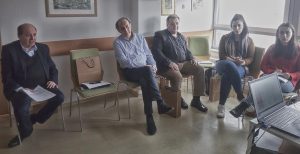 The meeting was a starting point in the project implementation and was attended by 11 representatives of the 5 partners of the consortium – Italy, Malta, Poland, Spain and Hungary which were the host.  During the meeting partners discussed intellectual outputs, project events, work plan and project activities.
The project partners have already started working on the development of the Intellectual Outputs to develop International Medical Testing System.
The Second Transnational Project Meeting in Italy, in June 2019
On 27th and 28th of June 2019 in Fano, Italy the second transnational meeting of the project "International Medical English Testing System" was organised.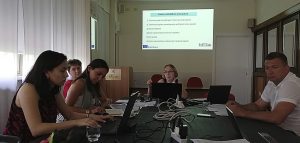 The main objective of the meeting was to plan in detail the procedures related to exam development and validation.  Partners discussed the project outcomes developed so far such as CEFR descriptors for medical domain, exam specifications and guidelines for exam developers and how they should be used for developing exam papers. The detailed plan for validating exam papers was made with specifying the work division among partners, deadlines and procedures that should be followed. Dissemination and communication strategies were also discussed.